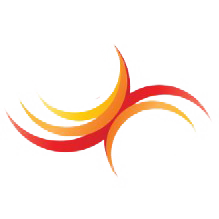 Leading Pump Suppliers in South Africa
Welcome to SMI Pumps. We are one of the leading centrifugal pump suppliers in South Africa and overseas. To this end, we supply centrifugal pumps intended for different applications. Broadly, this includes clear-water pumps and dredge pumps of various types. Their quality have contributed greatly to our success as a leading pump supplier.
Our primary products are centrifugal pumps for several applications. These include sand pumps, dredge pumps, sewage pumps, and clear-water pumps. Through constant development, we have built a complete system of slurry pumps. Moreso, we have taken every aspect of their design and function into account. Everything from design and selection to application and maintenance were carefully scrutinised.
The result of this is an excellent line of products well suited to their application. Outside of our products, we offer excellent after-sales service. We devote ourselves to offering the best centrifugal pump solutions for global applications.
A Multi-Industry Centrifugal Pump Supplier
As leading pump suppliers in South Africa and overseas, many industries use our products. Some of these industries include mining, metallurgy, and power plants. They are also used in the dredging and petroleum industries.
We also offer pump repair services. To this end, we devote ourselves to offering the best possible service to our valued clients. This dedication extends to the international market; SMI is a respected pump supplier in several countries.
High Quality Centrifugal Pumps
SMI Pumps boasts a complete workshop where we assemble our centrifugal pumps. We conduct machining, assembly, and testing on every product we create. We do this to meet our stringent Customer Satisfaction policy.
"First-class products of super quality with perfect after-sales services".
This is the tenet by which we conduct our operations. Indeed, this holds true for any centrifugal pump or other product that we sell. We seek to establish mutually beneficial relationships with our supporters. New or old, we are happy to cooperate with customers from all over the world.
Constant Innovation
As a leading pump supplier, many of our products are under constant development. We design, manufacture, and supply a complete range of slurry pumps. These pumps represent our reputation, so we take extra care to ensure their quality.
Every aspect of their design and function is carefully scrutinised. Their design, selection, application, and maintenance aspects are all taken into account, as well. Their sheer quality has helped to cement our position as leading pumps suppliers in South Africa and beyond.
Pumps of All Types
Our main line of products consist of centrifugal pumps designed for certain applications. These include slurry pumps, sand pumps, dredge pumps, sewage pumps, and clear-water pumps. They are also well-suited to a range of workloads.
SMI stocks several pump ranges as well. These include de-watering pumps, slurry pumps, froth pumps, and more. We also have a gallery of our products, which you can view here.
Our company is situated in Jetpark. We repair and sell slurry pump, sand pump, dredge pump, sewage pump and clear water pump.
Have a query on our products and services? Our staff are ready to assist you. Contact SMI Pumps Today!